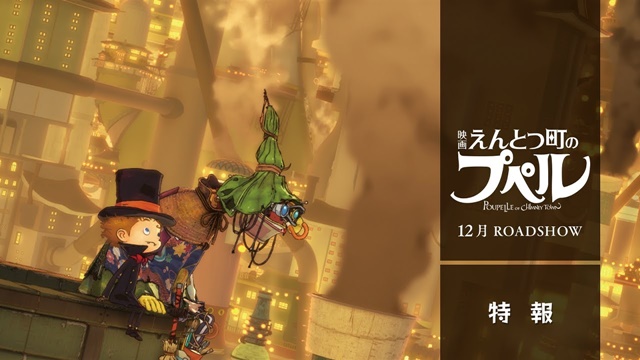 The official website for the anime feature film adaptation of Japanese comedian Akihiro Nishino's picture book Entotsu-cho no Poupelle / Poupelle of Chimney Town has posted a 30-second teaser trailer to introduce its anime visuals for the first time. Internationally acclaimed anime production studio Studio 4°C (Tekkonkinkreet, Children of The Sea) works on anime production.
The clip also features the film's ED theme song "Entotsu-cho no Poupelle" sung by Japanese female singer-songwriter Lozareena, who previously provided the theme song for the TV anime Karakuri Circus (2018-2019) and Kabuki-cho Sherlock (2019-2020). The song was written/composed by the picture book's author Nishino himself, who also supervises the film project as a producer.
The anime film Entotsu-cho no Poupelle / Poupelle of Chimney Town is set to be released in Japan in December 2020, then worldwide in 2021. Yusuke Hirota (Berserk trilogy film CGI director) is attached to direct, alongside character designer Atsuko Fukushima (PoPoLoCrois series). The film is co-distributed by Toho and Yoshimoto Kogyo (Nishio's management company).
Teaser trailer with English subtitles:
Synopsis:
Poupelle of Chimney Town tells the story of young Lubicchi living among the thick smoke from the chimneys of his isolated town. Lubicchi yearns to see the stars and blue sky his father always told him about, and one fateful Halloween night he meets Poupelle, made of rubbish and scraps stuck to a wayward heart. The beauty and warmth of Poupelle of Chimney Town opens hearts, evokes joy and even brings a tear.
Poster visual: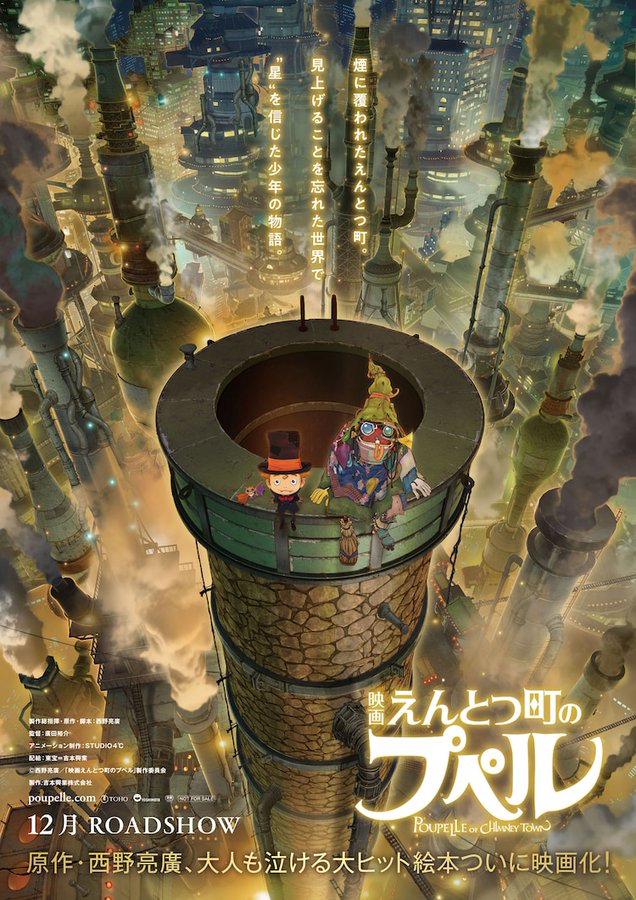 ---
Source: Anime film "Poupelle of Chimney Town" official website
© Akihiro Nishino / "Poupelle of Chimney Town" Production Committee