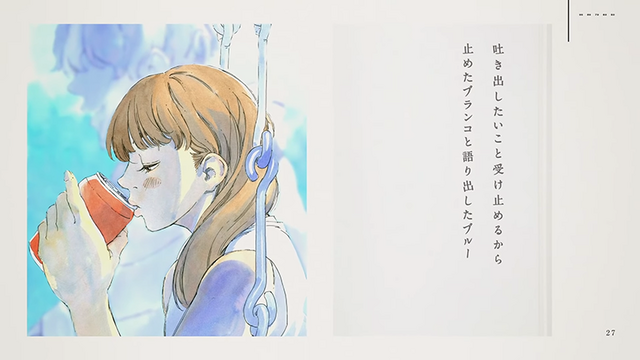 Drifting Dragons fans will be at least somewhat familiar with all-girl rock group Akai Ko-en. The group performs the series's ending theme, "Zettai Reido." And now the collaboration continues in their new lyric video!
The band's new album, THE PARK, includes "Zettai Reido" in its 11-track selection. Also in the mix is "Yoru no Kouen" ("Night Park")—a song which Drifting Dragons manga creator Taku Kuwabara spoke highly of closer to the album's release. He said on Twitter that it is his favorite song of unrequited love, and that he wished he could draw a manga based on it.
なんだか、19とかハタチのころの夕方の自分の部屋に居るような感じになったのは、石野さんの声のせいかな。
青春の衝動みたいなのが全編にあって、『夜の公園』とか、もう聴いてて漫画描きたくなりました(片思いソング大好物)。#赤い公園 #THE_PARK
— 桑原太矩 (@kwbrtk)
April 16, 2020
In the end, Kuwabara provided illustrations for the song's lyric video. The video lays out the images and words like pages of a light novel, telling the story of a girl's one-sided crush.
The anime adaptation of Drifting Dragons is streaming on Netflix, adapting Kuwabara's story of airborne hunters chasing delicious dragons.
Source: Comic Natalie