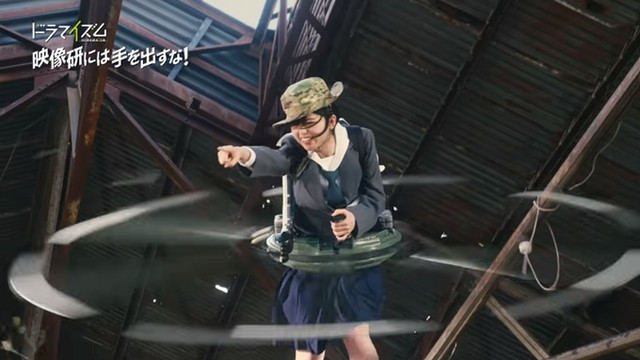 TOHO VISUAL Entertainment's official YouTube channel has posted a 40-second clip from the the forthcoming live-action TV darma adaptation of Sumito Oowara's Eizouken niwa Te wo Dasuna! / Keep Your Hands off Eizouken! manga. In addition to the main characters, the clip also introduces the two flying machines created by Asakusa in her imagination: the general-purpose manned flight pod Kylie and Propeller Skirt.
The six-episode TV drama series is set to premiere on MBS' midnight programming block "Daramaism" on April 5, 2020. Then, the live-action feature film by the same staff and cast will open in 139 Japanese theaters on May 15.
The tagline for the new poster visual for the feature film is "Let's go to the strongest world."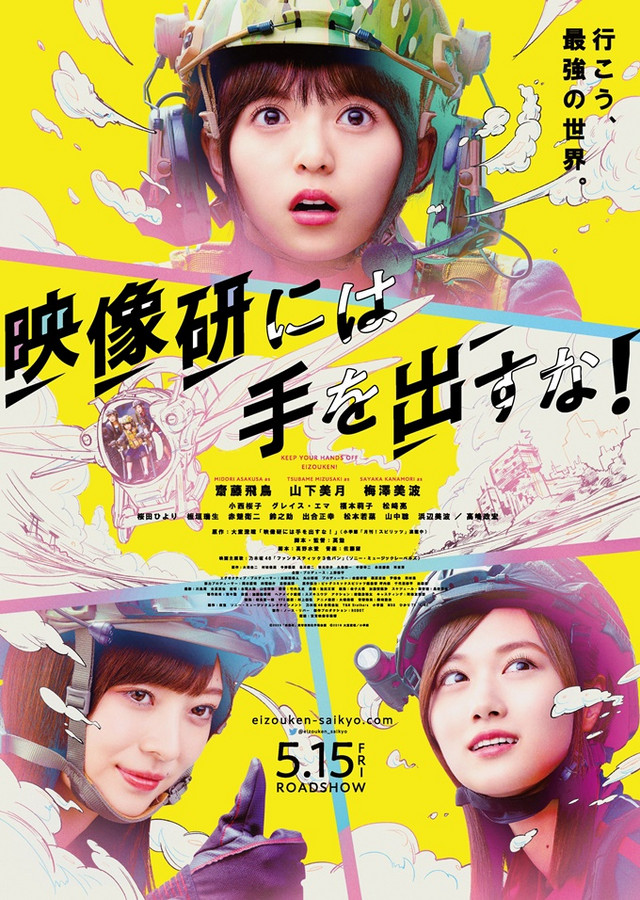 さらに、5/15公開の映画ポスタービジュアルが完成‼️
上映劇場や前売券の情報も一挙解禁!

⭐️全国139館で上映!
 詳細→https://t.co/x6GzMfQm3i
⭐️ムビチケ 4/3発売!
⭐️前売特典は、実写版パラパラ漫画!

行こう、最強の世界。#映像研 pic.twitter.com/PvnJCx3B37
— 映画&ドラマ『映像研には手を出すな!』公式 (@eizouken_saikyo)
March 25, 2020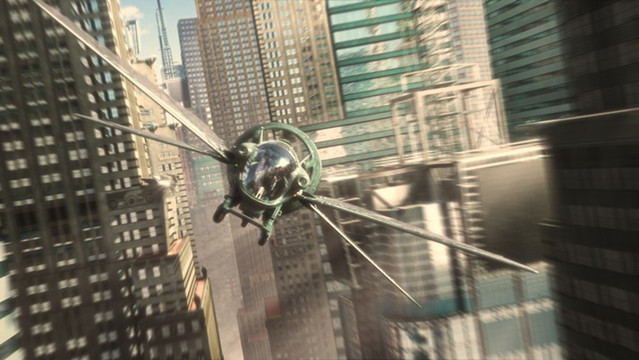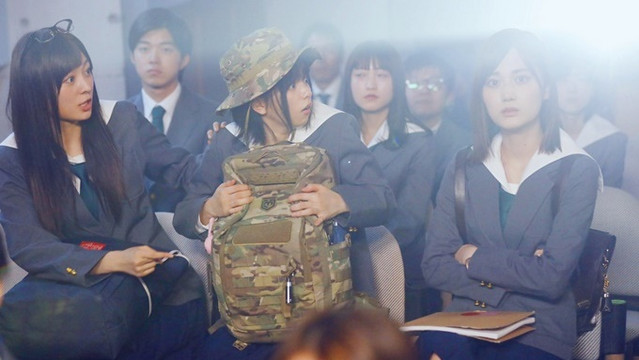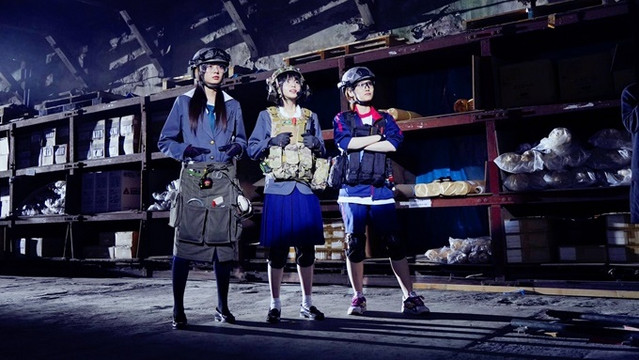 Main cast:
Midori Asakusa:
Asuka Saito
(Nogizaka46 member) Tsubame Mizusaki:
Mizuki Yamashita
(Nogizaka46 member) Sayaka Kanamori:
Minami Umezawa
(Nogizaka46 member) Toru Doutonbori (The school council's president):
Sakurako Konishi
Sowande Sakaki (secretary):
Grace Emma
Kyu Ajima (Kirikomi Taicho/Charge commander):
Riko Fukumoto
Shunya Ou (accountant):
Ryo Matsuzaki
Weather Club's Haruko:
Minami Hamabe
(Yumeko Jabami in
Kakegurui
) Robot Club's Ono:
Mizuki Itagaki
(Tetsunosuke Saika the 22nd in
Shuriken Sentai Ninninger
) Audio Club's Parker Doumeki:
Hiyori Sakurada
(Shizuno Takakamo in
Saki Achiga-hen episode of Side-A
) Robot Club's Kobayashi:
Eiji Akaso
(Ryuga Banjo/Kamen Rider Cross-Z in
Kamen Rider Build
) Tsubame's mother Naomi Misusaki:
Wakana Matsumoto
(Airi Nogami in
Kamen Rider Den-O
) Tsubame's father Yohei Mizusaki:
Sou Yamanaka
(Kamen Rider Kirameki in
Kamen Rider Hibiki & The Seven Senki
) Robot Club's Takanashi:
Yura Someno
Robot Club's Azuhata:
Yuuki Kameda
Weather Club's Ameo:
Mirai Kawazu
---
Source: "Keep Your Hands off Eizouken!" live-action film official website / Twitter
(c)2020 "Eizouken" Live-Action Adaptation Strategy Meeting
(c)2016 Sumito Oowara/Shogakukan