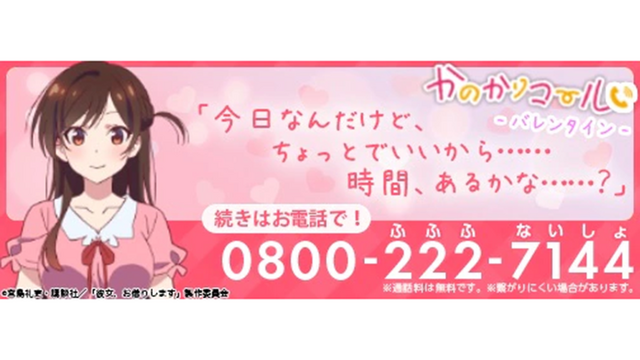 Spend Valentine's Day with the girls of Rent-a-Girlfriend!
The upcoming summer anime has been promoting itself via a real toll-free number, where you can listen to recorded messages from the cast of the series. There's a little extra love in the air for a limited time on the service, as it switches to Valentine's Day-themed messages.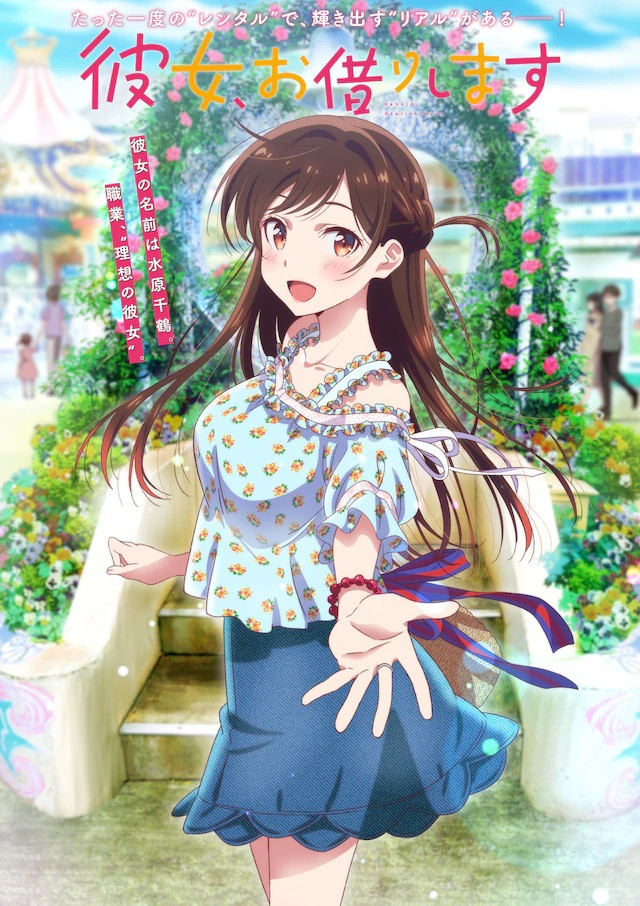 The service launched last month, and so far has featured messages from main girl Chizuru Mizuhara (CV: Sora Amamiya) and protagonist's ex Mami Nanami (CV: Aoi Yuki). Both will be back with new Valentine's Day messages, alongside the first appearances of Ruka Sarashina (CV: Nao Toyama) and Sumi Sakurasawa (CV: Rie Takahashi).
Dialing 0800-222-7144 (which can be read as "fufufu, naisho" or "teeheehee, it's a secret") will play a message from one of the four girls, depending on the time of day. Messages from each character will rotate out in three-hour blocks. (Note that if you call from the US, standard overseas rates will apply.)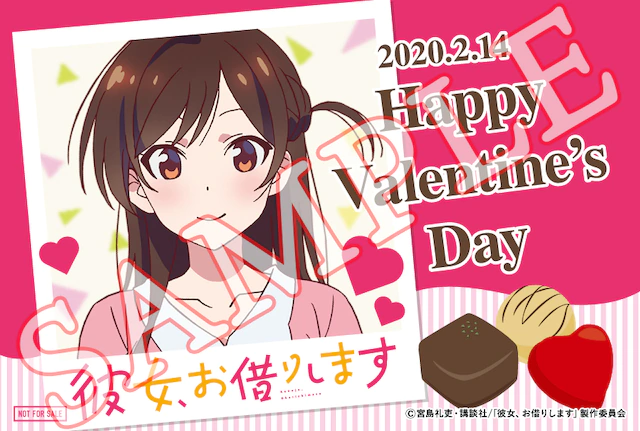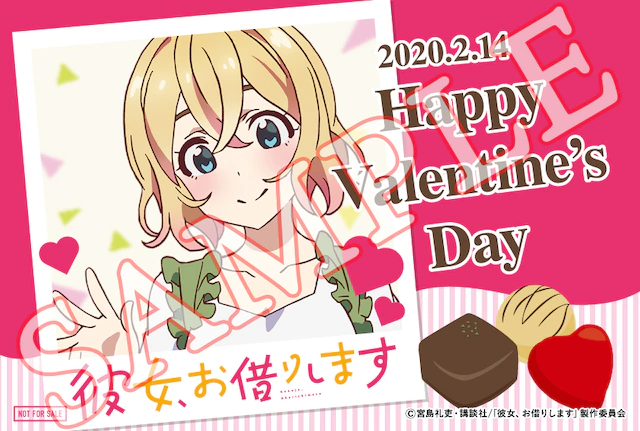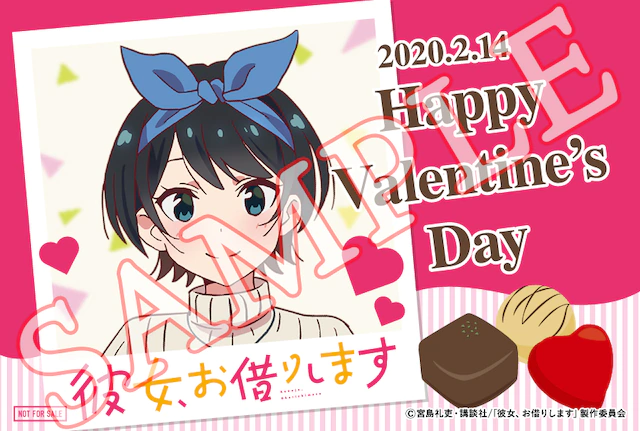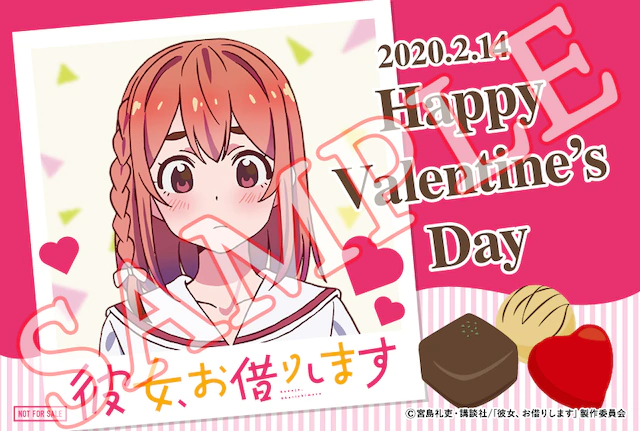 Then, on February 15, four different Valentine's Day cards will be distributed at shops around Akihabara. Play your cards right, and you can pick up one of each.
Rent-a-Girlfriend is based on the manga by Reiji Miyajima, about a college student who discovers a hotline offering pretend friends, family, and partners. According to Kodansha's summary:
In Japan, the lonely have a new way out — online services that rent out dads, children, even girlfriends! When Kazuya's true love dumps him, he's just desperate enough to try it, and he's shocked at how cute and sweet his rental girlfriend turns out to be. But she wants to keep their "relationship" a secret, and there's a complication... she goes to his university... and their grandmothers are in the same home... and they live next door to each other?! And Kazuya finds out she's not nearly as nice in "real life"...
The series is due to premiere in Japan in July 2020.
Source: Comic Natalie